February starts with several new opportunities in Australia, and today we'll show you up to 70 jobs at BHP. The leading global resources company extracts and processes oil, gas and minerals that are necessary for several nations. Learn more below.
Read more: Care organisation Uniting looking for support workers: over 170 job offers
BHP was formerly known as BHP Billiton, a trading entity of BHP Group Limited and BHP Group plc. The group is a multinational mining, petroleum and metals public company with headquarters in Melbourne, Victoria, Australia.
BHP works to create a safe work environment, where their employees can feel connected to the company's values and objectives while having their dedication and capability recognized. BHP invests in their workforce and acknowledges that they are strengthened by diversity.
The company currently has over 70,000 employees and contractors operating in 90 locations worldwide, with the purpose of bringing resources and people together to build a safer and better world for every community.
Read more: Over 300 new job offers at Commonwealth Bank Australia: customer care, team manager, data analyst and more
According to the entity, they also address major social matters when it comes to forming and maintaining their team. For instance, by aiming for gender balance, they create a safer, more harmonious culture.
The group wants BHP to be a place where every employee is respected and valued, regardless of gender, sexual orientation, ethnicity, religion or any other characteristic. BHP is meant to be an enjoyable and inclusive place to work.
On the other hand, the company recognizes they've still got a lot of work to do, and they will continue to focus on enhancing their policies, behaviours, and processes, inserting flexible work to the company's practices and making the industry more attractive to diverse talent. 
Read more: Victoria State Goverment offers over 190 job opportunities: officer, advisor, manager and more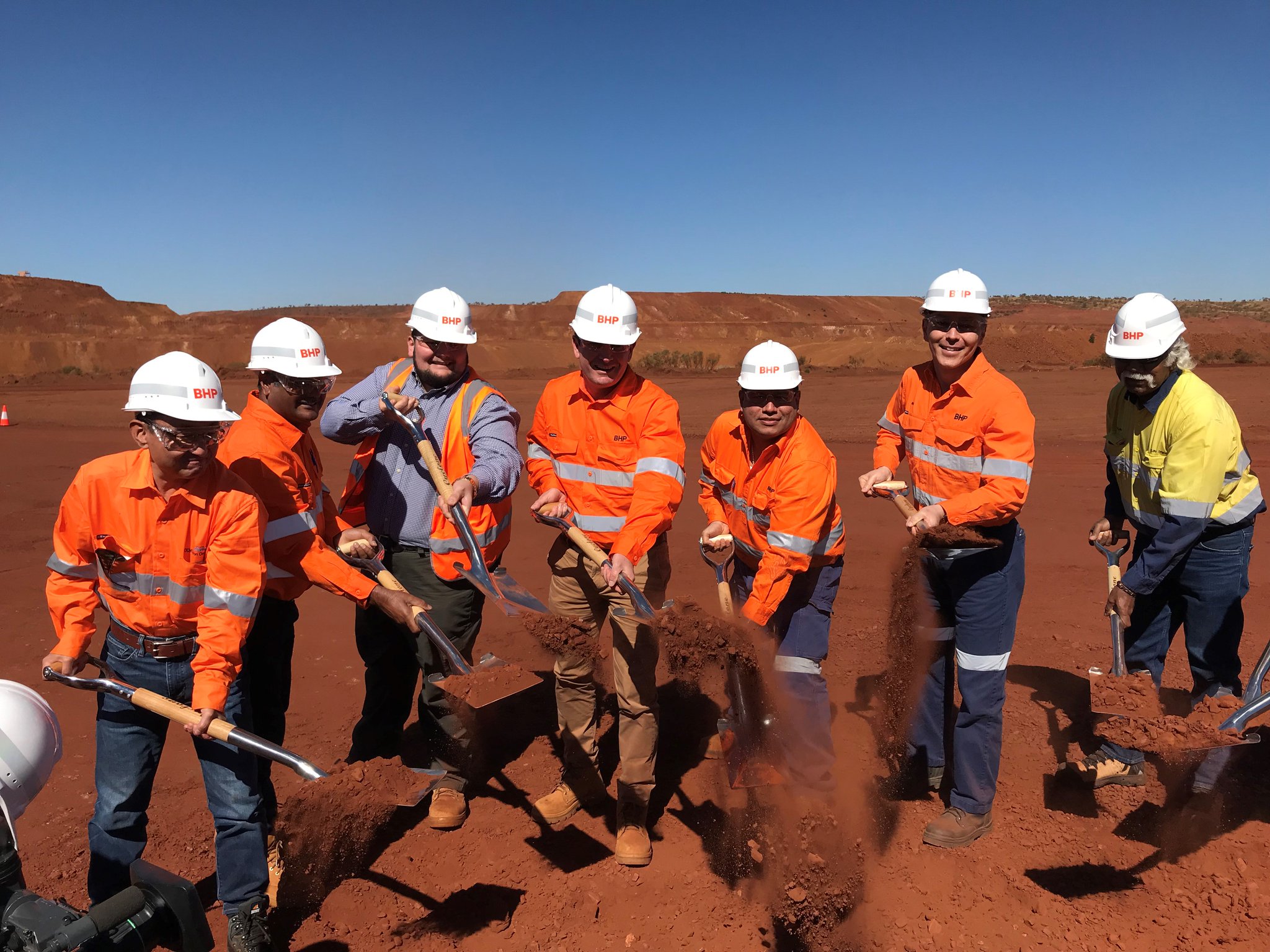 If you want to be a part of this team, check out some of the job offers we have selected for you:
Drill & Blast Traineeship – Pilbara WA
The South Flank Project is an expansion of BHP's existing Mining Area C hub, located approximately 130 km by road north-west of the town of Newman. This project has the potential to become one of the biggest standalone iron ore processing centres in the world, within reach of several billion tonnes of high-grade ore. In this role, you can be in and out traineeships across South Flank's Mining Production Team. If you are keen on an opportunity to work on a start-up and have a high safety focus, this opportunity is ideal for you!
Operator Warehouse – Roxby Downs SA
This role is responsible for the performance of the Warehouse to provide materials to site customers safely, efficiently and on time. This is a FIFO or Residential role based in Roxby Downs on a 7D/7/7N/7 roster. Your responsibilities will include a commitment to health, safety, environment responsibility and sustainable development, efficient execution of warehouse duties as per Supply procedures, high standards of work to maintain warehouse(s) and yard(s) to a standard, and other tasks.
Read more: Public service opportunity at Serco: more than 130 job offers in Australia for customer and cleaning services, assistants, drivers and more
Maintenance Coordinator – Pilbara WA
Reporting to the Maintenance Superintendent, the role of Maintenance Coordinator will be crucial in supporting the Execution Supervisors with the following tasks, however not limited to; setting up, scheduling and delivery of planned and unplanned activities, forward planning support, short term labour requirement coordination and liaising with warehousing regarding parts.
At au.indeed.com you can find up to 70 job openings to work at BHP. Just use the search bar to look up the company once at the website and select the best spot to view more information like the requirements, responsibilities, salary and more. Here are some of the latest offers published by the company:
Read more: Join the Chicken Treat team: Australian restaurant chain recruits store members, cashier, shift supervisor and more
Mechanical Technicians – Pilbara WA
Administration Assistant l Caval Ridge l 7/7 – Queensland
Haul Truck Operator – Pilbara WA
Electrical Technicians – Pilbara WA
Coordinator Mine Production Surface – Roxby Downs SA
Ancillary Operators – Pilbara WA
Geologist – Kalgoorlie WA
Principal Hygiene – Brisbane QLD
Drill & Blast Traineeship – Pilbara WA
Aviation Compliance Specialist – Perth WA
Village Contracts Supervisor – Pilbara WA
Technician Environment – Roxby Downs SA
Road Train Operators – Roxby Downs SA
Specialist Site Improvement – Pilbara WA
Source: au.indeed.com | Images: BHP/ im-mining.com